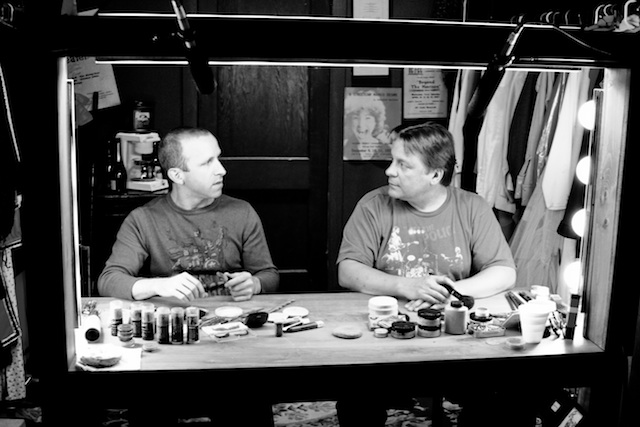 Watch I Hate David Mamet on Amazon Prime:
I Hate David Mamet was our first film. Mamet is a ten minute, single shot work of art, with a screenplay written by our genius playwright, Dr. Matthew Cheney.
It is the story of two has-been actors (well, that's not really true, as you have to have been a been to become a has-been) a half hour before curtain playing a game of one-up.
We had so much fun that we yearned for more. Be careful what you yearn for, right?