Watch Yule Log now on Amazon Prime: www.amazon.com/dp/B08DNZJSKP
Metropolis. Casablanca. Ben Hur. The Breakfast Club. Films that defined and molded their generation. Now after decades of trite insulting pablum, comes THE most important film in the history of cinema; YULE LOG: THE MOVIE. A film so cataclysmically life altering you will never need to see another film again, ever.
Our second film was Yule Log. We wanted to pay homage to one of the most endearing holiday traditions the world has ever known; a looped fire that burns on your TV for twelve hours.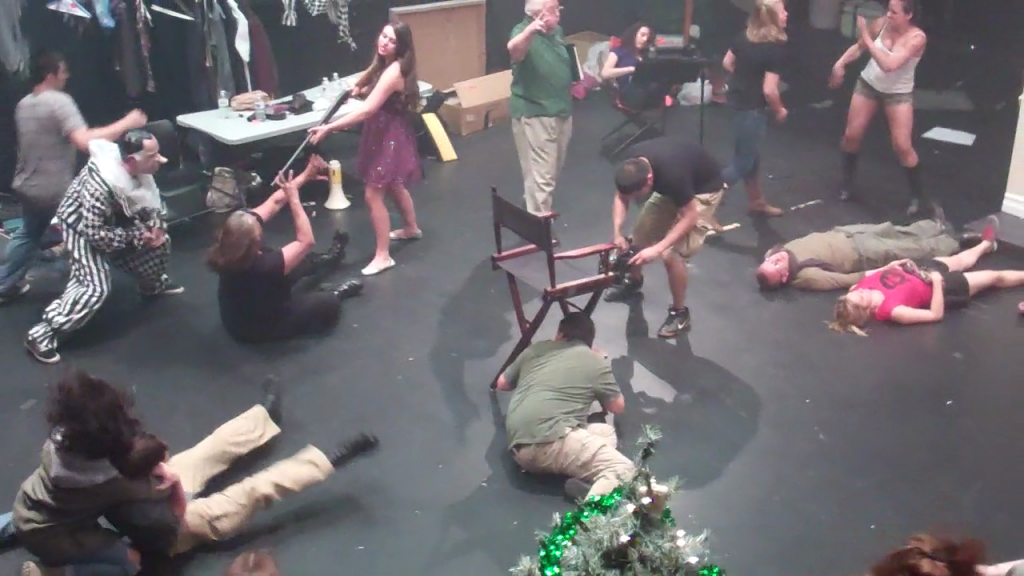 NTL Studios proudly offers you Yule Log: The Making of a Christmas Legend. This exhaustingly comprehensive documentary puts you behind the scenes at the birth of a masterpiece. View shooting from the director's point of view, witness set construction down to the individual nail, and absorb an unprecedented level of insight with private cast and crew conversations. This 'making of' will forever change the way you thought about thinking about the importance of 'making of's '.
I remember spending Christmas Eve at a friend's apartment and warming ourselves by the video blaze on the 19″ monitor rammed into the non-functioning fire place and thinking, "I wonder what the 'Making Of Yule Log' would look like". I wrote the treatment in two hours.